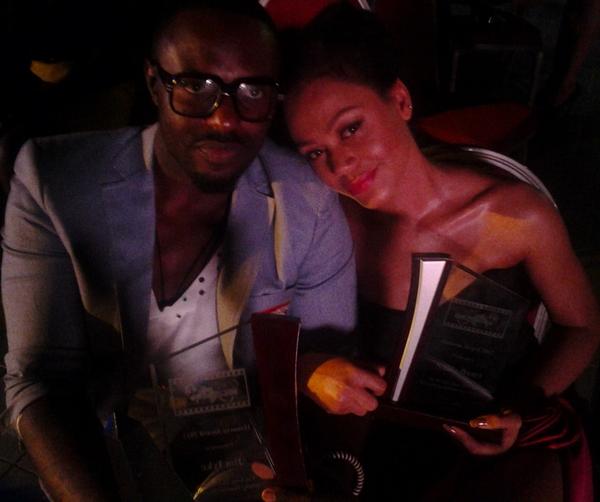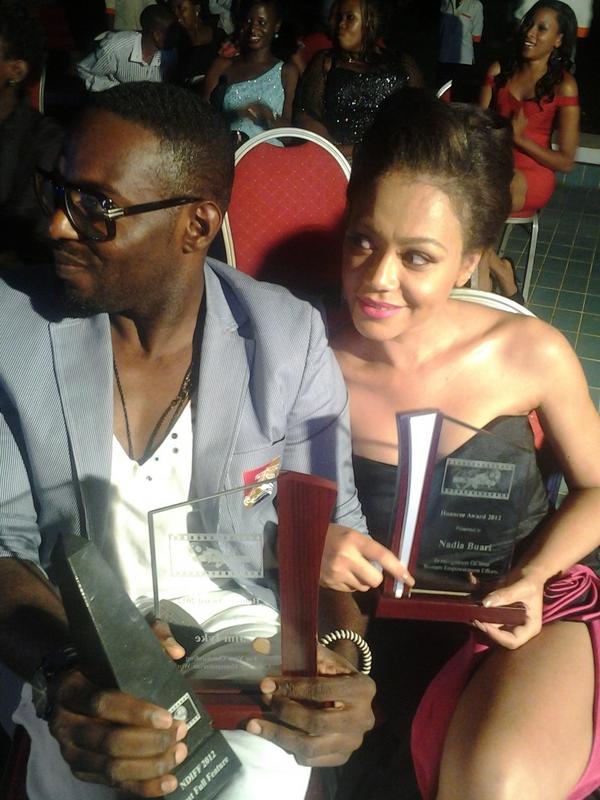 Days after I did the
STORY
of Jim Iyke and Nadia Buhari been an item in April, Jim issued a press conference insisting that he was still with his now ex-girlfriend Keturah Hamilton. However, days later, Keturah issued a press conference stating that they were no longer together and that his reality show
'Unscripted'
, is actually
'Scripted'
...lol.
Anyway, Jim and his lady love Nadia Buhari continued to attend events as a couple, and they were seen cuddling and warming up affectionately to each other during the Ghana music awards that held last weekend.
Now, the two have now openly confirmed their sizzling romance on twitter, twitting the following:
And this is no publicity stunt. These two are in love...at least for now...