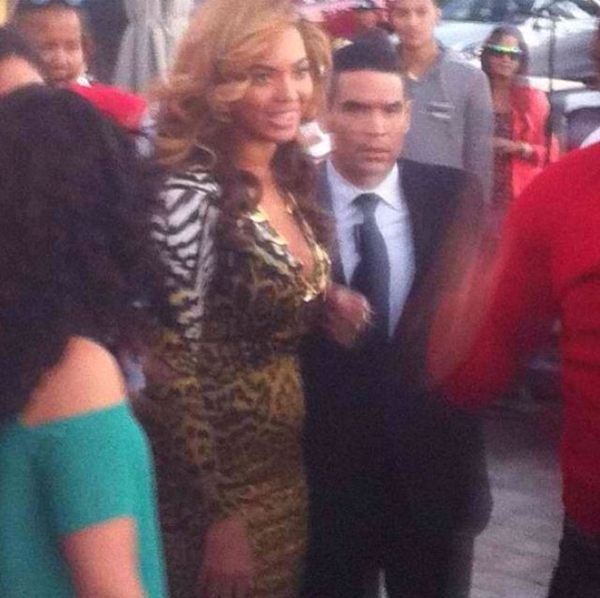 The big news is that Beyonce is allegedly pregnant again!
The couple's first child, daughter
Blue Ivy,
is only eight months old, but it would seem that the Bonnie and Clyde of the music world have been busy making a brand new bundle of joy.
Rumors began after Mrs. Shawn Carter showed up at La Marina restaurant on September 23rd in Washington Heights, NYC wearing a tight leopard print dress, showing off what appears to be a baby bump.
HollywoodLife is adding that Beyonce is a little more than 3 months along. When questioned, a rep for Beyonce said; "I do not comment on her personal life."
Whether she is pregnant or not, time will tell.
posted by easyegist